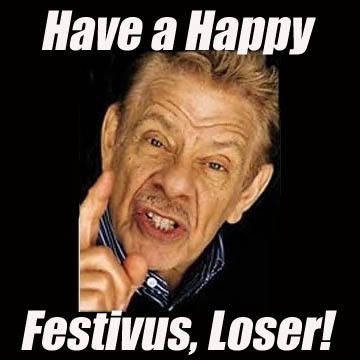 In response to a Washington man's request to place a
Festivus pole
amongst the holiday displays at the state capitol in Olympia, Gretchen Carlson of FauxNews expressed her phony outrage at yet another attack on Christmas by the heathens. Said Carlson:
I am tolerant. I'm all for free speech and free rights, just not on December 25th.
You can watch the whole video below.
And for those of you who lived in a cave during the 90's, here is a bit of info on
Festivus: The holiday for the rest of us
.